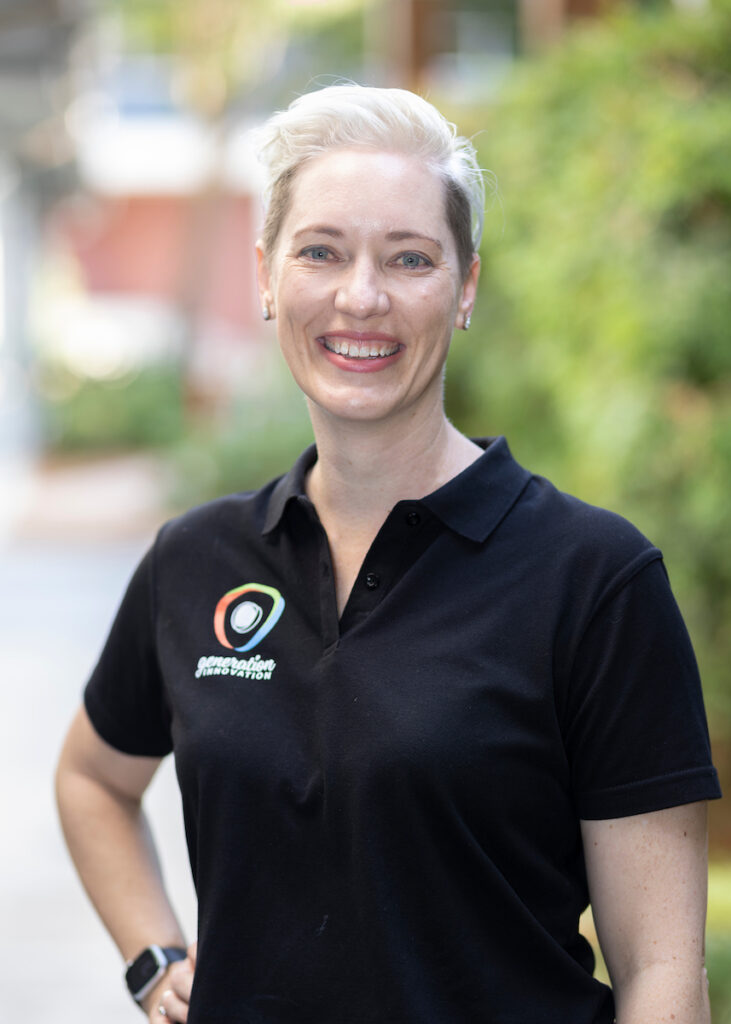 Claire Quarrell
Claire is the GI Challenge Project Manager
Claire Quarrell is Generation Innovation's Project Manager for the GI Challenge. With two decades of experience across sectors including non-profits, all-for-profits (mining, construction, technology), startups, government, and education, Claire brings invaluable project management and strategic communication skills to our team.
Claire is the founder of Claire Quarrell Consulting, where she developed and delivered strategic communication initiatives for a diverse range of clients, enabling them to articulate their visions with clarity and confidence.
Her expertise in areas like internal communication, stakeholder engagement, change management, and community engagement provides a unique skills set that we're thrilled to have onboard.
Claire hit the ground running at GI and from the outset demonstrated herself as a great asset to the GI team.