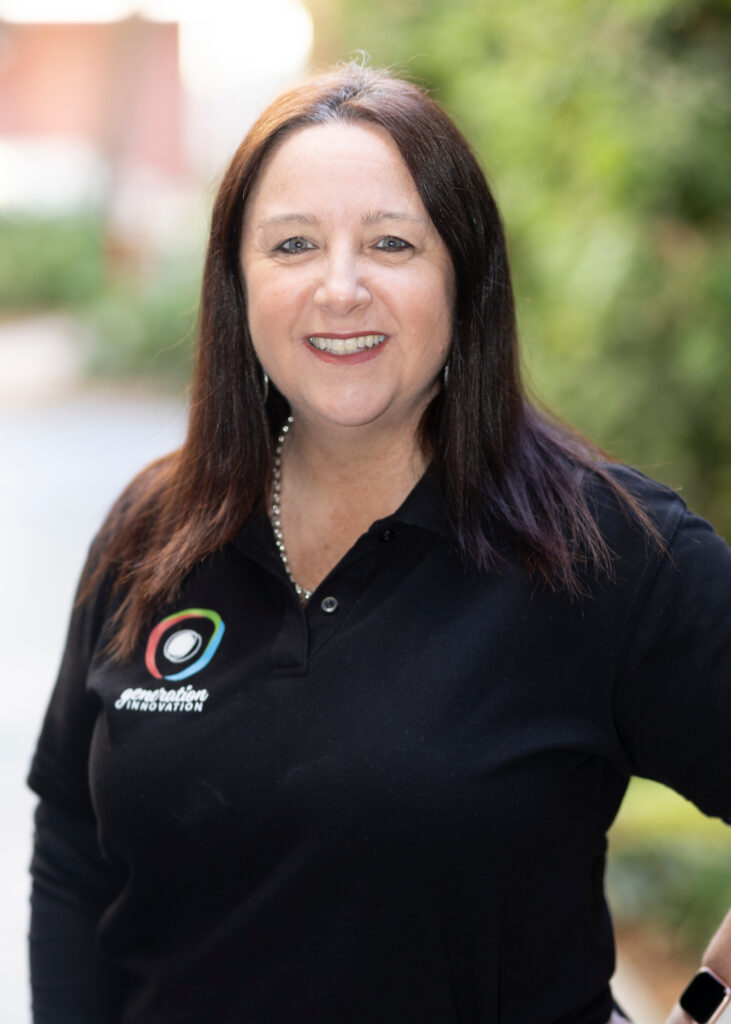 Zoë Sparks
Director and the Chair of Generation Innovation.
Zoë Sparks has owned her award-winning travel, conference and event management company – Spectacular Events Pty Ltd – for the past twenty-five years. Her experience in small business is not only as a business owner but also as a franchisee, Board and committee member (companies and not-for-profit organisations) and volunteer. Zoë is a GAICD and she also holds a Graduate Certificate of Leadership.
Her passion for small business, 'women in business' and supporting and mentoring young entrepreneurs led her to Generation Innovation over three years ago and she is committed to helping others become the best version of themselves and find the confidence and skills to excel in all areas of their lives.
Recognised twice as a QLD Telstra 'Business Woman of the Year' finalist and also a winner of Sunshine Coast Outstanding Business Woman of the Year, Zoë has a proven track record for success and achievement. In addition to GI she is currently a director of Visit Sunshine Coast, Judge for the Telstra Business Women's Awards and Sunshine Coast Business Awards, and a Business & Tourism Committee Member on 2032 Sunshine Coast.
---
Shane Cunningham
Director and the Deputy Chair of Generation Innovation.
Shane teaches on the Sunshine Coast and is passionate about developing a culture of innovation and entrepreneurship within the younger generation.
Prior to teaching, Shane spent twenty years working for and consulting to some of Australia's largest and most complex commercial businesses on the strategic application of technology. During this time he was involved in a number of start-up and high-growth businesses, leading and managing all aspects of business development.
Shane also served in the Royal Australian Air Force. Over ten years he completed undergraduate, graduate and pilot qualifications; accumulated almost 2000 hours of military flying experience; and was exposed to the highest levels of strategic and operational planning whilst serving as the Aide-de-Camp to the Air Commander, Australia.
Shane has a Bachelor of Science from UNSW; a Graduate Diploma of Education; and is a graduate of the Australian Defence Force Academy, RAAF College and RAAF Pilots' Course.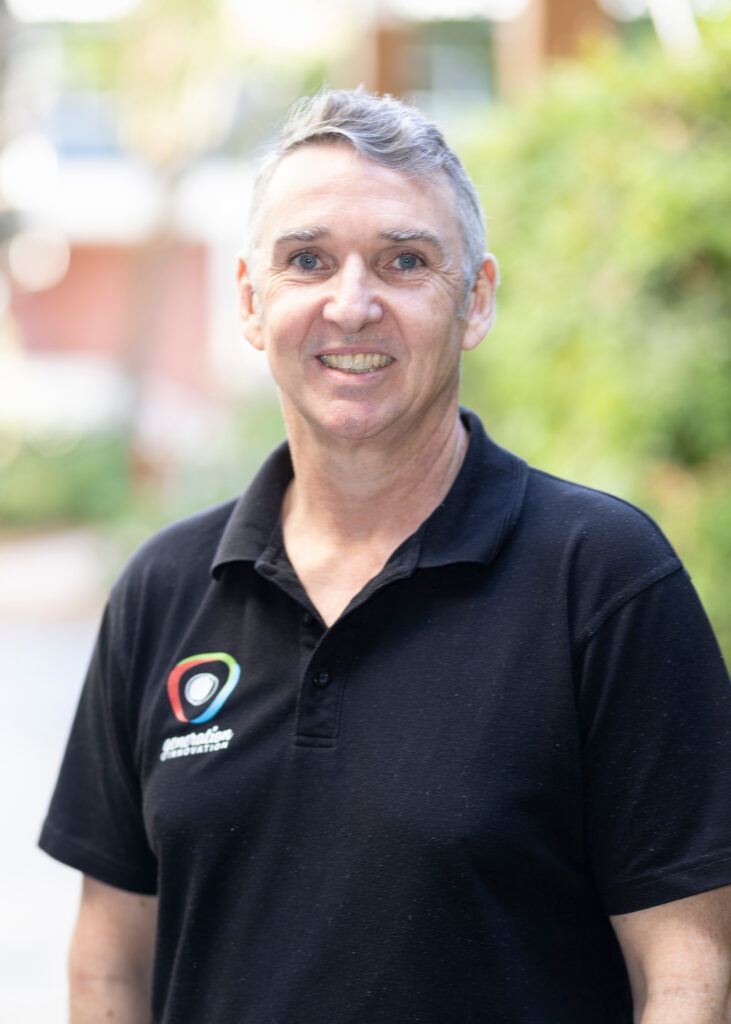 ---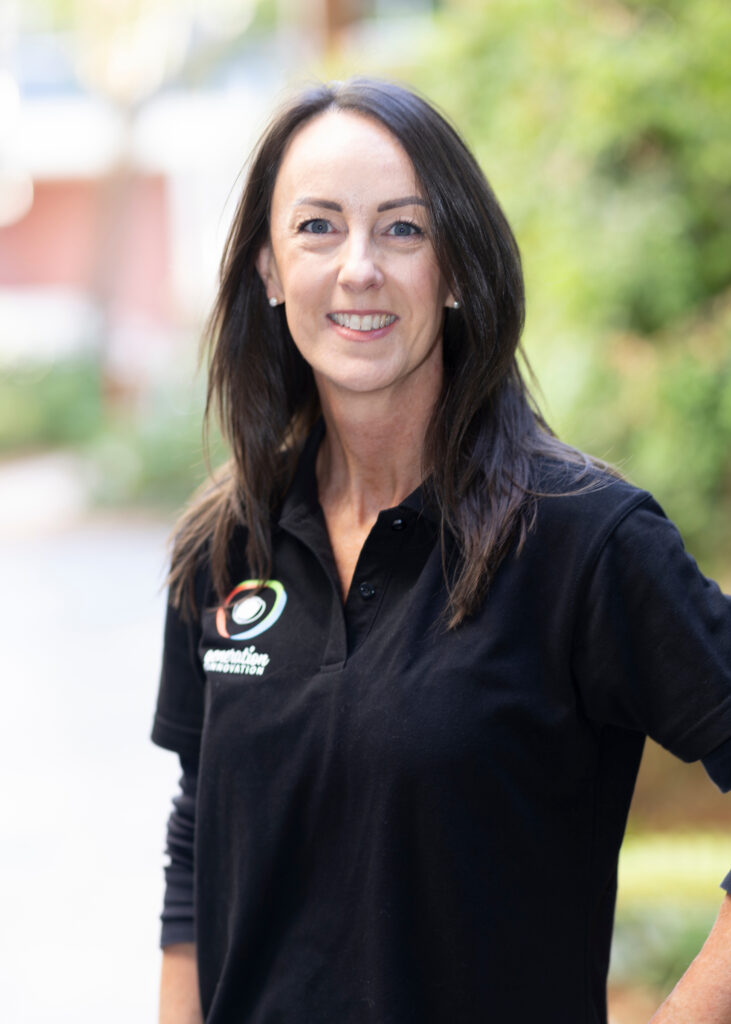 Sharee McBlane
Director and the Company Secretary of Generation Innovation.
Sharee has over 20 years' experience within large commercial entities, statutory authorities and small privately-owned businesses. She has worked across a range of industries including finance, disability, banking, tourism, property, utilities, health, education, and agribusiness.
Sharee has a passion for implementing collaborative business improvements. Achieved through understanding all functions and aspects of a business to maximise the link between business strategy and the achievement of operational outcomes, based on solutions that deliver efficiencies and improve the customer experience. She has an analytical yet personable nature, combined with exceptional planning and organisational skills.
Sharee completed an MBA in 2015 specialising in management and international business.
---
Victoria Berry
Director and the Treasurer of Generation Innovation.
Victoria has over 25 years of accounting experience within public practice on the Sunshine Coast. She has worked across a wide range of industries and is passionate about entrepreneurship and start-ups – so much so she wrote a book on starting businesses!
As a former Treasurer of Maroochydore SLSC and currently serving on the Maroochydore SLSC, Maroochydore SLSAA and the Sunshine Coast Chamber Music Festival boards of directors, her experience in the not-for-profit space is extensive.
As a director, past and present, of at 11 companies, Victoria brings significant professional financial management and governance experience to the Generation Innovation Board.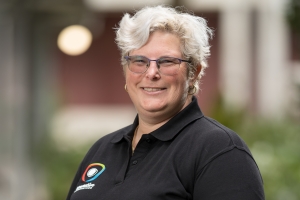 ---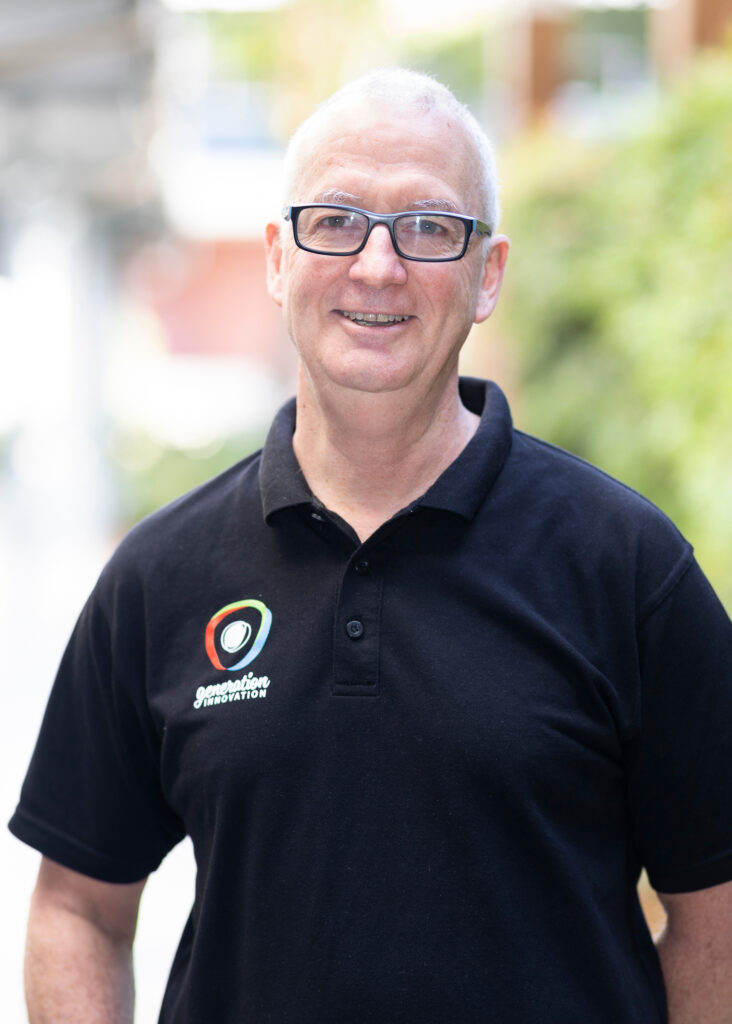 Bruce Williams
Director of Generation Innovation.
Bruce Williams is a business consultant and training facilitator, specialising in leadership development and team dynamics. After 17 years delivering youth and children's programs for schools, community groups and churches, in 1997, Bruce changed gears and became part of the University of the Sunshine Coast community. He taught communication and media courses for 12 years before moving into a business development role in USC's International Office, negotiating with institutions in Europe, Asia, Canada, South America and the USA to create pathways for international students to study on the Sunshine Coast. Bruce has served on the USC Council, the USC Foundation Board, is a member of the USC Outstanding Alumni Awards Selection Committee and is a founder of USC's Starfish Program, raising scholarship funds for disadvantaged students.
Bruce loves to help people understand how other people tick so they can work together with less stress and more 'Yes!' In 2011, he started his own consultancy to work with business leaders and their teams to improve workplace culture and performance. He delivers national leadership training programs for ACCPA and other peak bodies in the aged care and community services sector. And is a facilitator with The Humanology Group, providing Psychological Safety workshops and coaching in the mining and energy sectors. Bruce is also a Director and Judging Chair for the Sunshine Coast Business Awards, and has been a regular contributor to business incubator programs for young entrepreneurs, The DeLorean Project and Generation Innovation.
---
Emma Greenhatch
Director of Generation Innovation.
Emma grew up in the Tamar Valley in Northern Tasmania before heading to the 'Big Island' to study Asian Studies and Economics at the University of Western Australia. Forever the adventurer, Emma's early career included working on a seahorse farm in Ireland developing their global market, and coordinating a year-long program of activities to celebrate Dame Edna Everage's 50th anniversary.
Emma's nine years with the Victorian Government saw her lead the establishment of Victoria's first representative group for the organic industry and create Australia's largest inbound trade mission, resulting in $100 million in new food and beverage exports to Asia. Moving to the Sunshine Coast in 2015, Emma joined start-up not for profit the Food and Agribusiness Network (FAN). Over seven years she evolved FAN into a nationally recognised organisation that is demonstrating how businesses and industries can be more competitive and sustainable when they collaborate. Under her leadership FAN was inducted into the Sunshine Coast Business Awards Hall of Fame in 2022, and in 2021 Emma won Sunshine Coast Outstanding Business Woman of the Year.
Emma now works for Pyrocal – an Australian engineering company at the forefront of carbon dioxide removal, transforming biomass and biosolids into biochar and carbon credits. She is deeply committed to leaving positive footprints and is delighted to be part of the Generation Innovation team and creating opportunities for our youth.